SPACE DESIGN
栖居在繁华的城市中央,以艺术装饰空间,以文化素养渲染氛围,如此美好,岁月安宁,如同融入时光一般,雅致闲然。
Living in the center of the bustling city, the space is decorated by art, and the atmosphere is rendered by cultural quality. It is so beautiful and peaceful, just like blending in time, elegant and idle.
项目介绍
Project introduction
Project name:Ruishengyang Service
Project address/Taizhou, Zhejiang
Creative and design team: Zhejiang Zaha International Design
Building area: 500 m²
睿绅洋服专注打造私人专属的定制生活方式,把英国的传统定制工艺、文化融入到中国人的品质生活当中,力求打造一个完美绅士的生活体验中心,创造新完美绅士的定制生活态度。保证了原汁原味的英伦风范,不出国门即可尊享世界一流的私人定制西装。
Ruishenyang clothing focuses on creating a private customized lifestyle, integrating the traditional British customization technology and culture into the quality life of Chinese people, striving to create a perfect gentleman's life experience center and create a new perfect gentleman's customized life attitude. Guaranteed the original British style, you can enjoy the world - class private tailored suits without going abroad.
效果呈现
Effect of rendering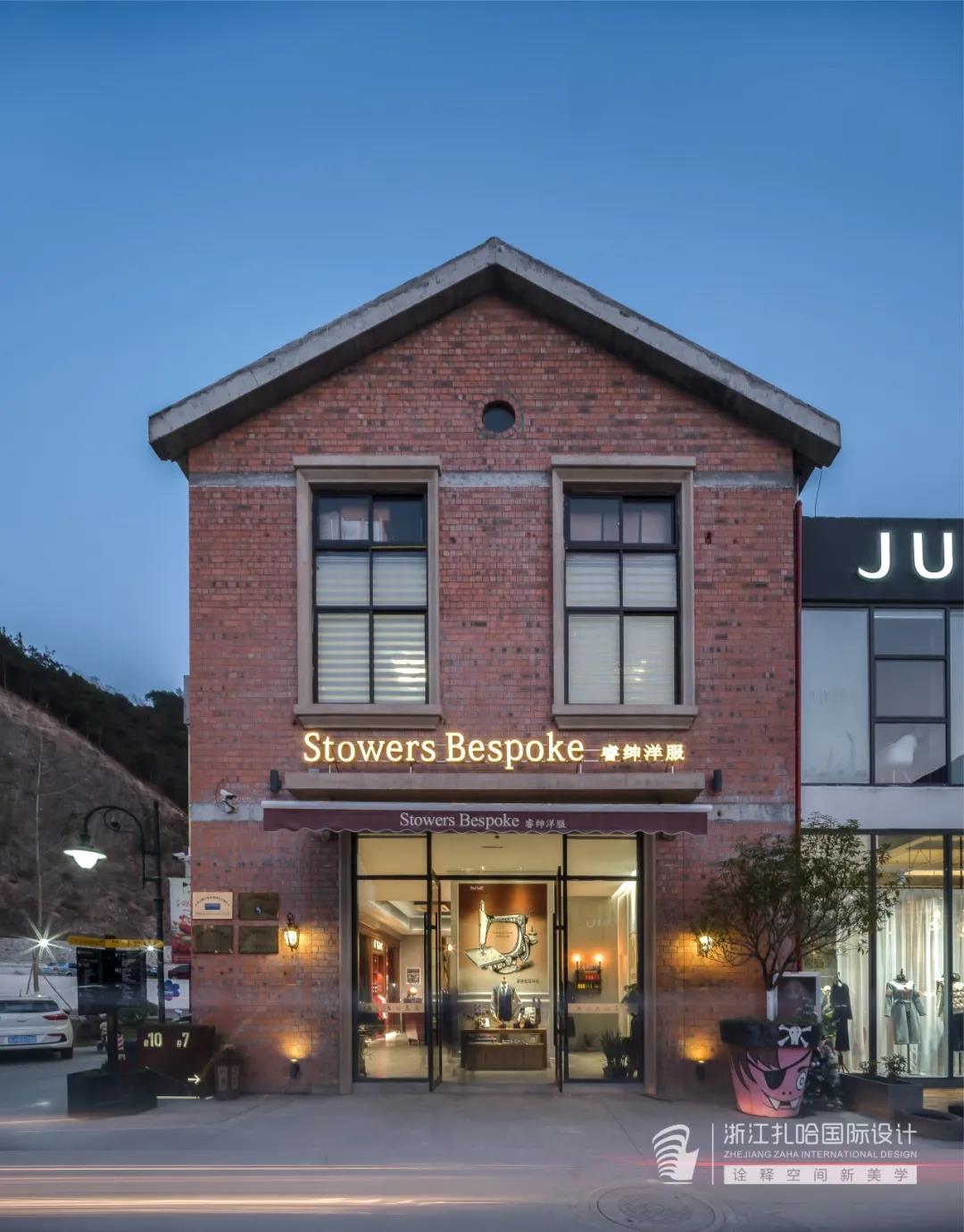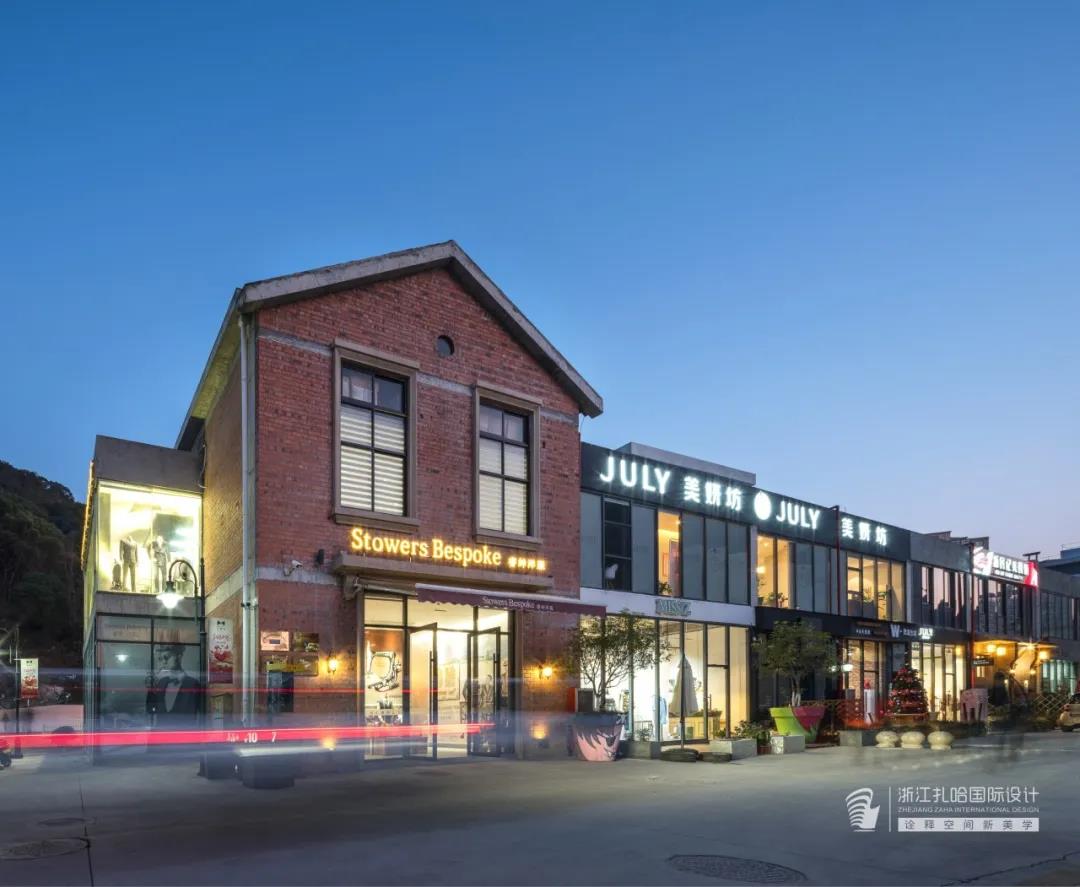 作为一家源自英国的品牌,睿绅洋服延续品牌一向的高端优雅气质。外观建筑
运用了复古经典的红砖,让整个空间由外散发出一种浓郁的文化氛围。
空间被划分为接待、体验、洽谈、展示等不同的区域。
As a brand from the UK, Ruigenyang clothing continues the brand has always been high-end elegant temperament. The exterior building USES vintage classic red brick, allowing the whole space to exude a strong cultural atmosphere from the outside. The space is divided into reception, experience, negotiation, display and other different areas.
大面积落地玻璃墙带来室外明亮的自然光线,透明的玻璃让屋外的阳光美景洒入室内,对空间有明显的的延伸效果。
Large area be born glass wall brings outdoor bright natural light, transparent glass lets outdoor sunshine beautiful scenery asperse indoor, have apparent outspread effect to the space.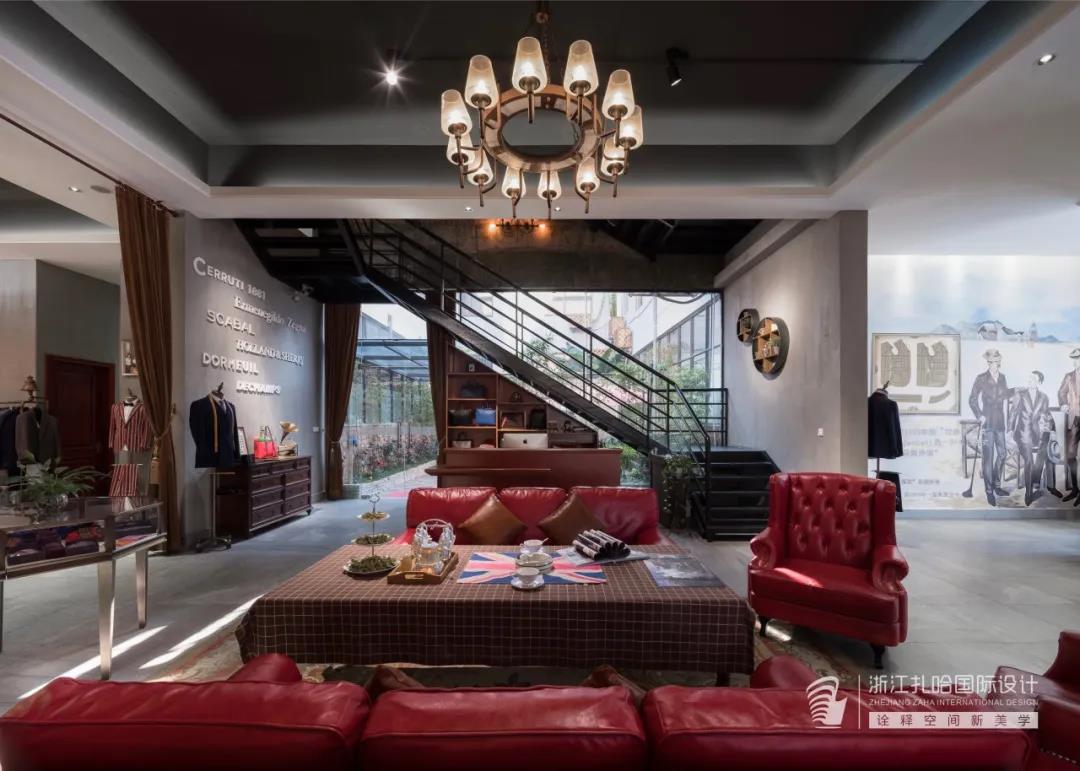 以独特的英国风情文化和工业风中提炼元素,在视觉上给人以高贵而不失精致的气息。
家具配饰的材质与鲜明色彩的搭配在空间里的使用也很巧妙,迎合整体氛围,达到空间的协调。
With the unique British customs and culture and industrial wind refined elements, in the visual people with noble and delicate breath. The collocation of the material that furniture deserves to act the role of and bright color is used in the space very clever also, cater to integral atmosphere, achieve the harmony of the space.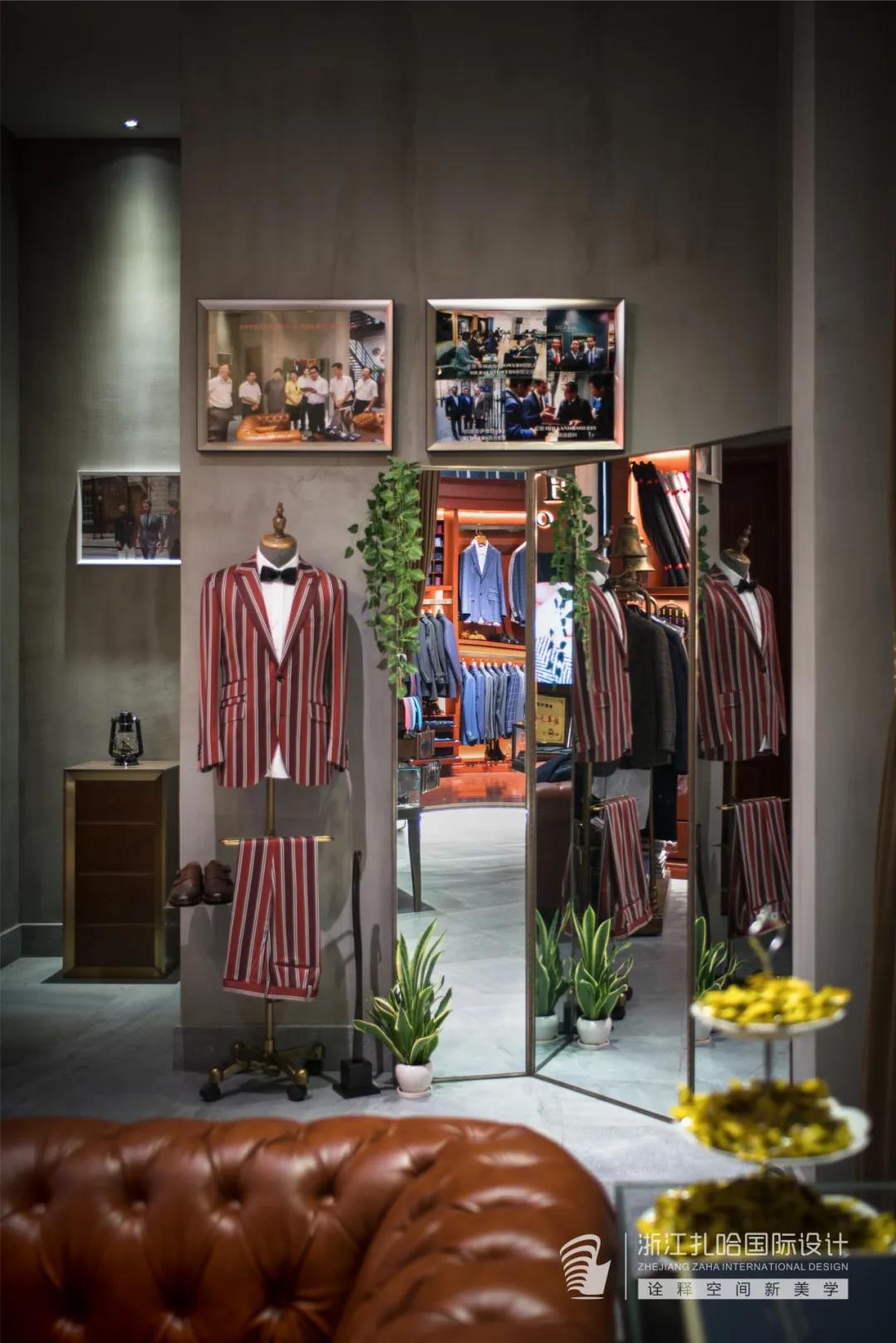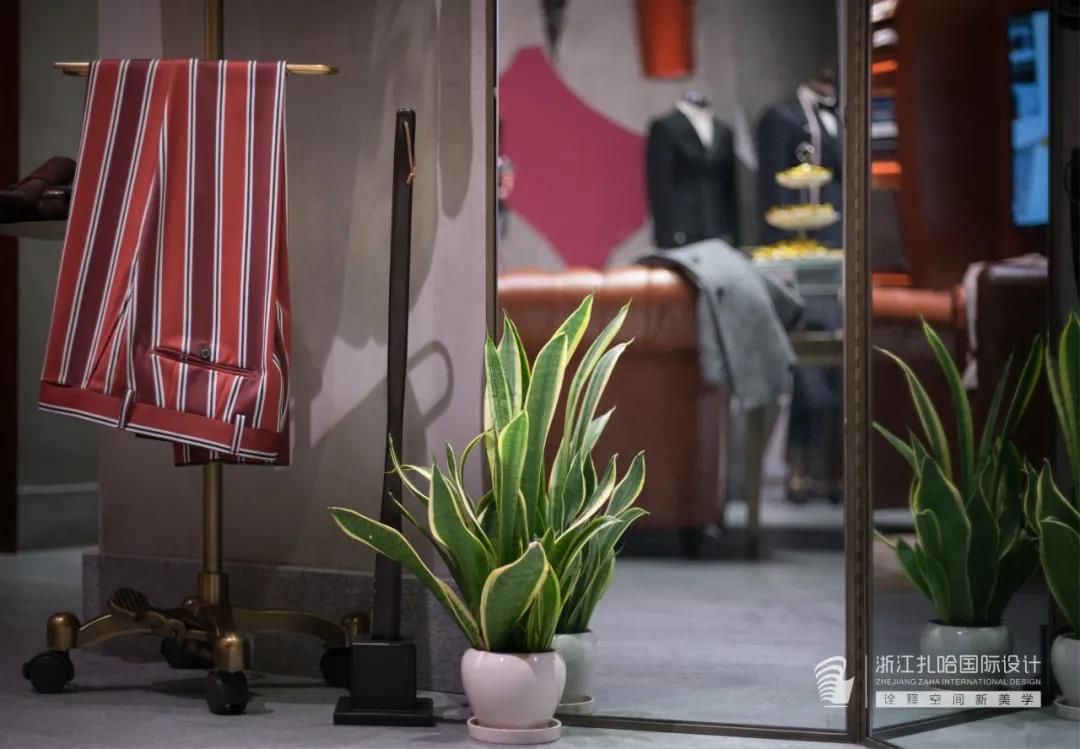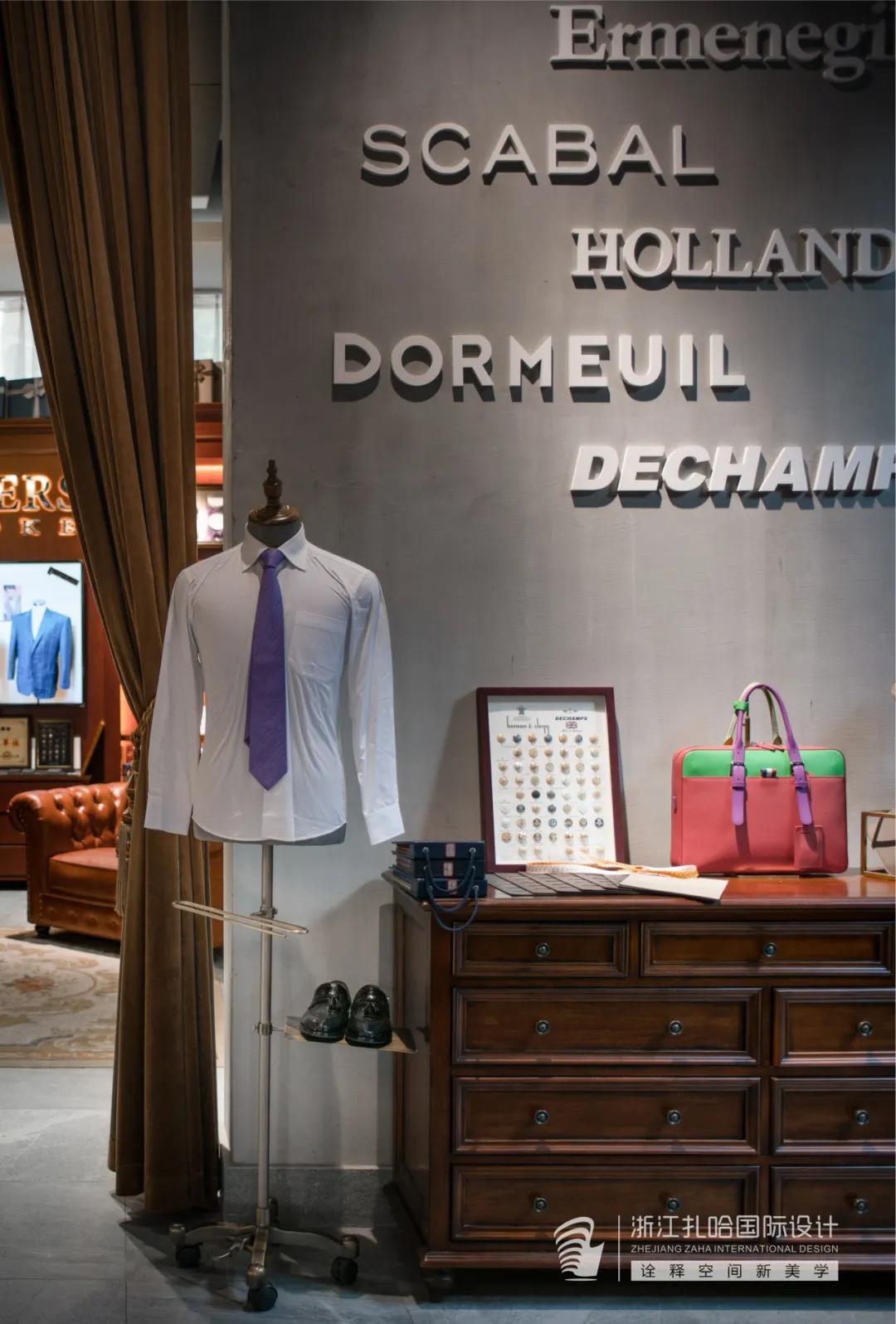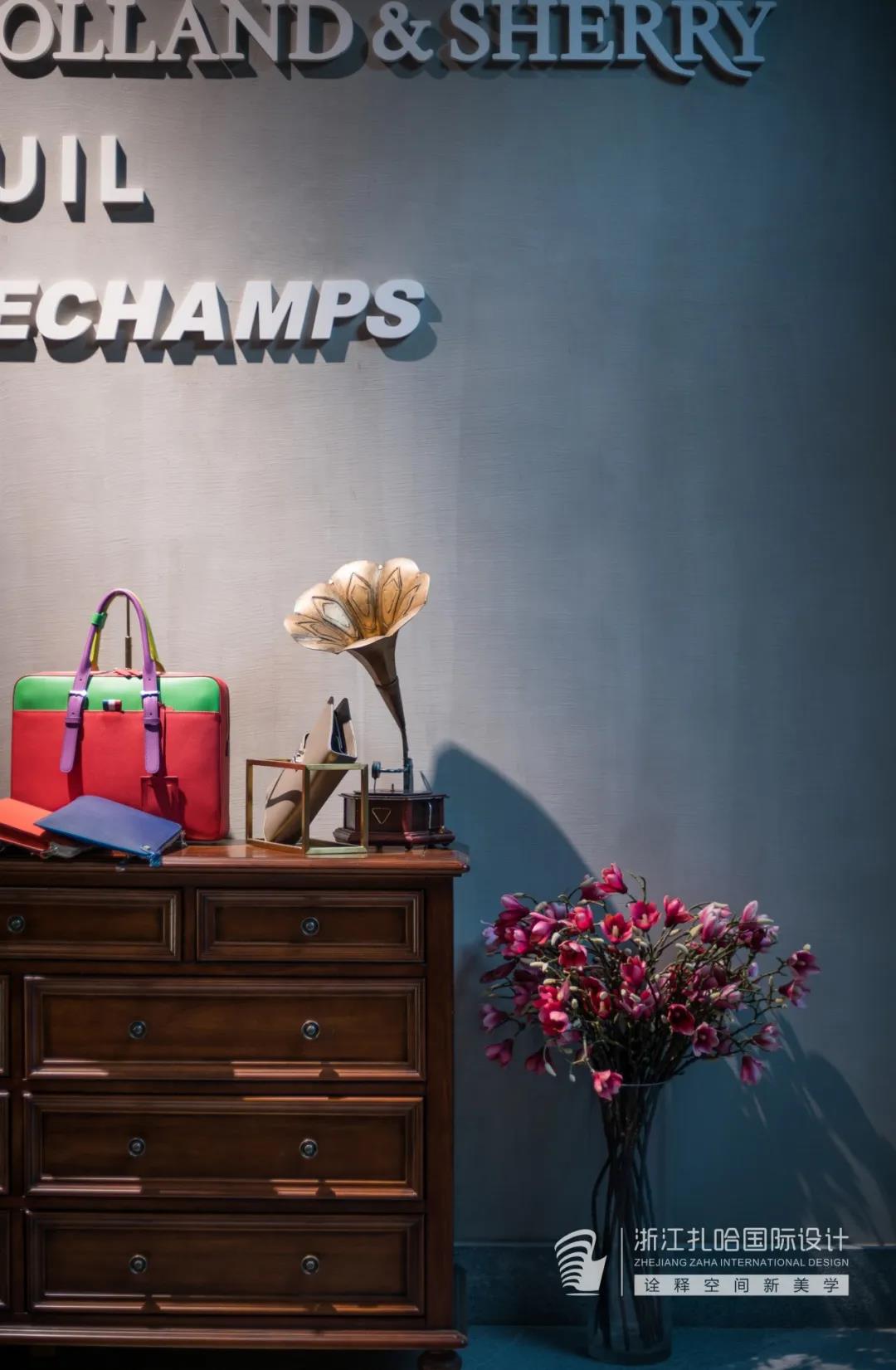 富有艺术气息的装饰品及摆件,搭配出充满底蕴而又不失个性的组合,在低调的氛围中诠释质感,展现出优雅时尚的品质,彰显空间在细节之中的品味与格调。
The decorations and decorations with artistic flavor are matched with a combination full of details but without losing individuality, explaining the texture in a low-key atmosphere, showing the elegant and fashionable quality, highlighting the taste and style of space in details.
同时也将品牌文化注入整个空间的设计中,将睿绅洋服的独有的生活态度表达出来。
At the same time, the brand culture will be injected into the design of the whole space, will ruishen foreign clothing unique attitude to express.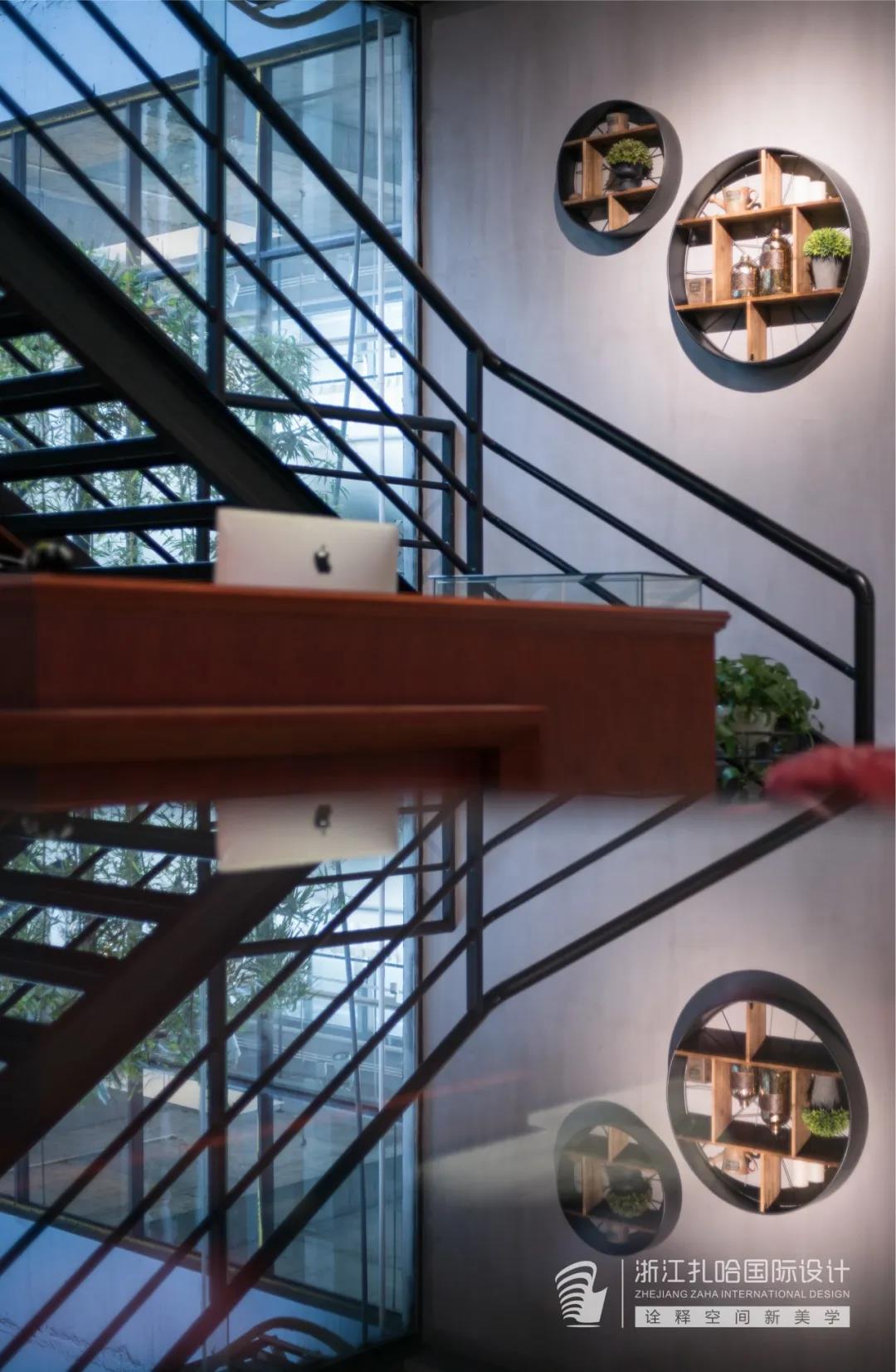 钢筋材质的楼梯采用镂空的方式,与空间整体风格协调统一,墙面配上一抹绿植,将自然与室内空间产生联系。良好的空间动线设计延伸空间的开阔通透,光与影层叠交错,营造更好的客户体验氛围。
The stair of reinforcing steel material pledges to use hollow out means, with dimensional whole style harmonious and unified, metope deserves to go up a green plant, produce connection naturally and indoor space. Good spatial dynamic line design extends the open and transparent space, and the overlapping of light and shadow creates a better atmosphere for customer experience.
二层整体空间相对更为私密,采用将自然引入室内空间的设计手法,阳光得以倾泻进室内的同时把窗外的绿意全数收入,营造更为透彻明亮的空间氛围。
The overall space of the second floor is relatively more private, adopting the design technique of introducing nature into the interior space, so that the sunlight can pour into the interior while the green outside the window is fully collected, creating a more thorough and bright space atmosphere.